Here's Everything You Need to Know About Genesis USA's Current and Future Lineup of Vehicles
A Pedigree of Excellence
Genesis USA's history is unique. Originally a subset of another manufacturer, their models found such widespread popularity that they set off on their own. With this newfound freedom, Genesis USA began crafting vehicles that effortlessly blended practicality, luxury, beauty, and power. The result is a wealth of vehicles that have taken the automotive landscape, once dull, uninspired, and severely lacking in innovation, by storm. Now the manufacturer sits in prestige beside even their most famous and well-regarded peers.
Their selection is vast, varied, and highly appealing to drivers around Raleigh and Apex. Read on to get an idea of which will work the best for you and your lifestyle.
Vehicle Solutions for Every Driver
Genesis USA has a remarkable selection of vehicles available for all types of drivers around Cary and Durham.
The 2020 Genesis G70 is a premium, athletic-style car designed to look and feel like a dream. It uses twin-turbo engines and on-board tech to achieve an awe-inspiring level of performance and driver feedback.
The driving experience makes the competition feel like an old hat with remarkable, smart-technology features like Torque Vectoring Control that deliver incredible levels of precision and control.
Handling the Genesis G70 is remarkably consistent and enjoyable thanks to the vehicle's frame. It uses special placement and a high-end suspension system to deliver security and performance without compromise.
Another fantastic option is the 2020 Genesis G90. Its Genesis USA's marquee luxury option designed to exceed every expectation imaginable. The car is jam-packed with premium features that elevate the driving experience to levels that can't be matched by the competition.
One of the 2020 G90's most striking features is its aesthetic. Its silhouette is eye-catching and bold. Likewise, its interior is similarly premium - the manufacturer has used Nappa leather to wonderful effect to create an in-vehicle environment even the most discerning executive would be proud to call their own.
The 2020 G90's seats feature special reclining technology that elevates the vehicle's interior comfort to new levels. It also features remarkable levels of control as it includes peerless ergonomics and customization options.
More Innovation on The Horizon
We have several new, exciting models in development. The 2021 Genesis GV80 is a great example; it's the manufacturer's first foray into the SUV segment. With a unique set of features and utilities, the GV80 aims to mix luxury with practicality.
Everything Wake Forest and Garner drivers would expect from a luxury vehicle is present in the 2021 GV80 - automated reclining seats, a heated second row, and an extremely generous amount of trunk space combine to make this a second-to-none offering.
But there's more.  The 2021 GV80 is no slouch when it comes to horsepower with its 2.5-liter turbocharged engine. And if that's not enough, options for an even more powerful 3.5-liter engine are available as well. These engines work wonderfully with the GV80's all-wheel-drive mode, which allows the vehicle to deliver a ton of power to each wheel without making any sacrifices in performance or efficiency.
The GV80 also includes safety features designed to keep you and your passengers safe. It uses high-end tech that enables a new level of control with features like remote parking and an advanced safety system that warns you if you're merging into a lane with oncoming traffic.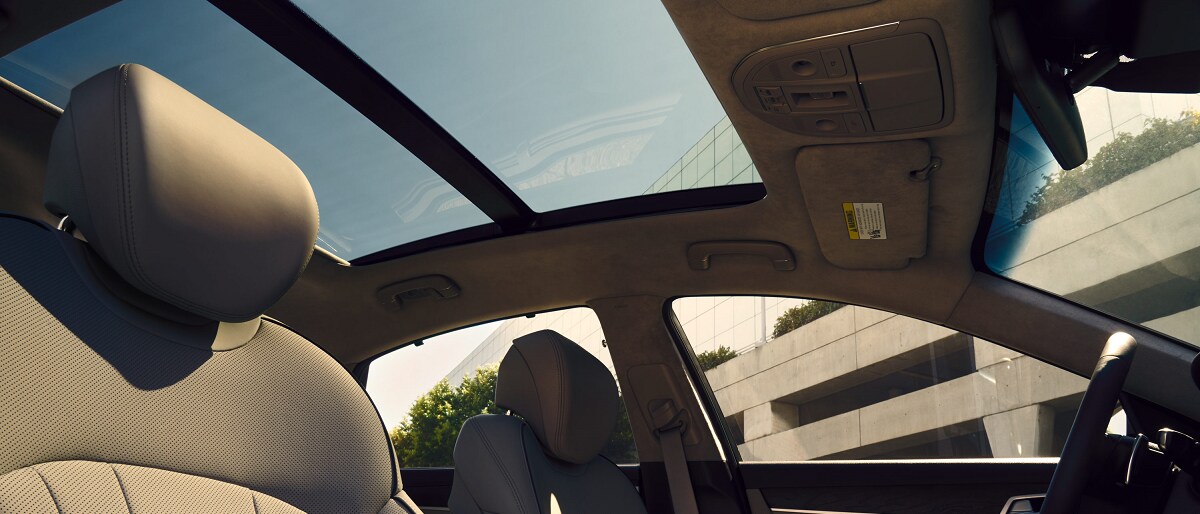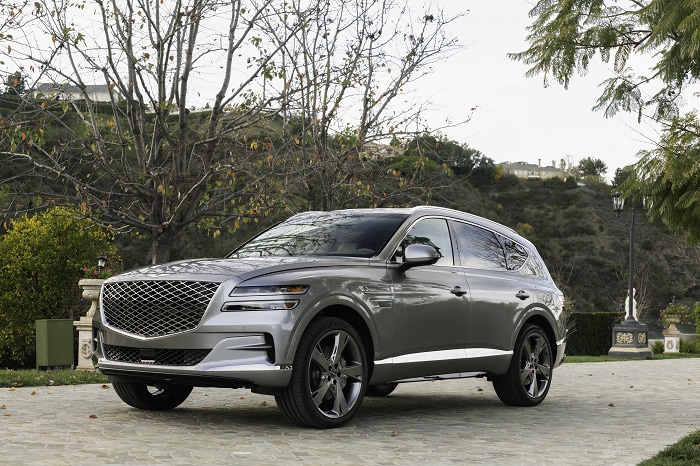 Peerless Luxury and Performance
Buying one of the many excellent models Genesis USA produces includes a wealth of benefits. To start, the manufacturer offers unlimited access to roadside assistance services. This feature is highly desirable for numerous reasons, the least of which is the peace of mind it provides you and your family. 24/7 roadside assistance paired with these vehicle's already-stellar suite of safety features means you can enjoy a level of confidence that few other manufacturers can provide.
Likewise, the bevy of luxury features included in every model elevates the driving experience from a necessity to a delight.  All in all, Genesis USA is one of the finest vehicle manufacturers currently operating.
When you're ready to get behind the wheel of a new Genesis G70, G80 or G90, get to Genesis of Raleigh at 2511 Wake Forest Road today! We are excited to welcome you to the Genesis family. See you soon.
Hours
Monday

9:00AM - 8:00PM

Tuesday

9:00AM - 8:00PM

Wednesday

9:00AM - 8:00PM

Thursday

9:00AM - 8:00PM

Friday

9:00AM - 8:00PM

Saturday

9:00AM - 7:00PM

Sunday

Closed